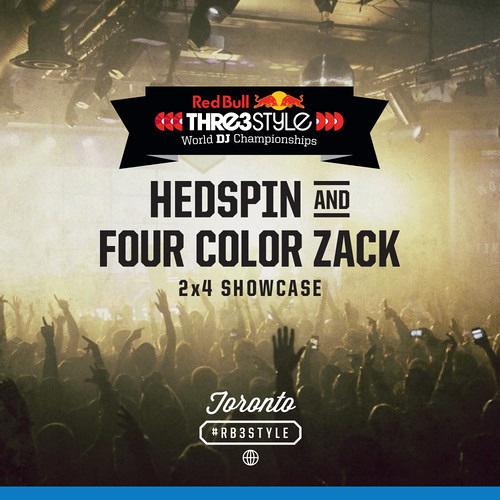 Live recording of Hedspin and Fourcolorzack's 2x4 showcase set at 2013 Thre3style World Finals. They cover the hard hitting issues like "what city are we in?" and "the mayor smokes all the crack".
Hosted by our good friend Flipout who stays active on the mic so please learn to love him.
Check out the 10 day recap courtesy of Jubilee here:
thump.vice.com/en_ca/words/10-cr…ld-finals-toronto
Thanks to Red Bull Thre3style, Kenny Macintyre, the Fokus team, all of our friends who made the week so special, and the city of Toronto. Congrats to all the competitors, they were amazing.
Fourcolorzack: @fourcolorzack