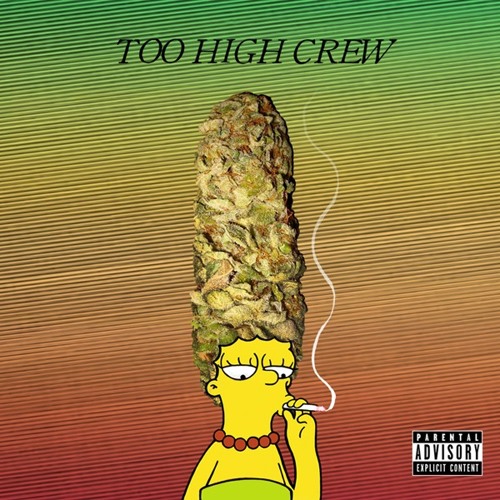 Happy Ending Halloween!
Too High Crew
toohighcrew.bandcamp.com/
@soundcloud.com/TOOHIGHCRUISE
www.facebook.com/pages/TOO-HIGH-C…/104843702935800
Event Page: www.facebook.com/events/318198754983274/
Happy Ending Fridays features the world's best on rotation alongside local superstars. Happy Ending Fridays feature Hedspin (Eh!Team DJ's), Rico Uno (The Freshest), Marvel (The Freshest), Sincerely Hana (Glory Days), Cherchez (Rad Times), Brendan Butter (Livestock), GMAN (Timebomb, Livestock) with the world's greatest Dj's on rotation. No matter what style or genre of music, Friday nights promise to put forward only the best and meanest flavour for your ears for a truly happy ending to the week. This is not the joint to come looking to hear commercial music we'll leave the radio and Granville Street to bring you that.
Too High Crew - Welcome To Fraser Street Xtendamix
Tracklist:
1. Pretty Real OGs
2. To All The Honeys
3. Déjà Vu (Déjà Vu)
4. All I Need (To Know)
5. Shit Gets Real
6. Who Dat (Who Dat)
7. Taco Time
8. My Only Ball And Chain
9. Nugget Drive
10. Don't Stop Me Now
11. You Told
12. Dirty Black Summer
13. Face
14. High High High
15. Laid Out
16. The High Life
27. Welcome To Fraser Street (Remix) *bonus track
18. Weed Dreams Pt II (Remix) *bonus track
19. Alien Azz Pharm (Remix) **Fortune exclusive track
20. Coast To Coast (Brainwash Weed) **Fortune exclusive track
21. Fortune Exclusive Track (Tha Track) / Welcome To The 27th Outro (Tha Outro) **Fortune exclusive track